Let Your Business Side Get Creative.

YOUR CREATIVE SIDE thinks about clients, jobs, estimates, and deadlines. And asks questions like: Where's the job jacket? Is the estimate ok? Is the client happy? Day after day, week after week it's a struggle to stay on top of jobs, budgets, and traffic—and still do great creative.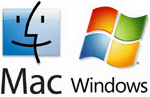 Macintosh, Windows, or the Web. Everyone Works Together.
Clients & Profits Software For The Business of being Creative® You need to manage jobs, estimates and traffic but your bottom line needs timely, accurate management reports everyday. With Clients & Profits all this and more is possible.
Today, Clients & Profits will track 84,000 jobs, record 504,000 hours, print 12,600 estimates, and show 3,000 agency managers why they're making money.
1) Job Tickets
The heart of Clients & Profits is the job ticket. It's an electronic job jacket that remembers everything...

2) Estimates
These days a job estimate is simply good business. Estimates show clients you're professional.

3) Traffic
You might miss a deadline, but not because you didn't know about it.

4) Job costing
With a 17.65% markup, one dollar of unbilled costs takes six dollars in new billings to make up the difference.

5) Billing
Quicker billing means improved cash flow and higher profits.

6) Accounting
Clients & Profits features a complete one-write, double-entry general ledger with a custom chart of accounts.

Download a PDF version of the entire Clients & Profits brochure here.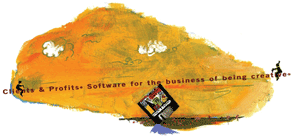 And Your Creative Side Get Down to Business.

HERE'S THE BOTTOM LINE, everyone in your shop can work smarter with Clients & Profits. It has revolutionized the way agencies work. By automating the way you track jobs, you'll see the dramatic results of efficient record keeping: Less time spent on administration.