CNET Online, with its groundbreaking design, distinctive voice, and smart functionality, attracts a huge audience that shares their passion for computing and technology.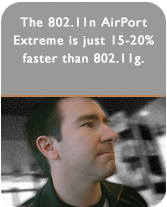 Management Tips, Techniques, Secrets
Inside Clients & Profits / Technical Information


Snow Leopard Compatibility
9/1/09
Our testing has found no issues with C&P X running in Apple's new Snow Leopard (10.6) operating system.

C&P X 10.2.3 SQL Security Update
8/5/09
Updating to 10.2.3 will strengthen security in SQL databases (MySQL and MS SQL). Once the database is converted, previous versions of Clients & Profits will no longer be able to connect, due to not meeting the new security requirements. Make sure to update all applications before converting the database.

Windows Vista 64-bit
6/4/09
C&P X has been successfully tested on Window Vista 64-bit. The only difference in the installation is the application installs in Program Files (x86) by default.

SQL Server 2008
3/6/09
Microsoft SQL Server 2008 is now supported by Clients & Profits Pro (using Express Edition) and Enterprise Edition.

Note: there is currently an issue with importing databases using OS X, so please use Windows in the meantime (this applies to SQL Server 2005 as well).


MySQL 5.x Compatibility
1/20/09
Our latest supported version of MySQL is 5.0.51b, which can be found here. If a newer version is installed and isn't working, uninstall instructions for MySQL (for OS X) can be found here.

Actual ODBC Driver Compatibility
1/9/09
The latest version of the ODBC drivers by Actual Technologies(2.9) are not compatible with C&P X, when connecting to a database hosted by SQL Server. We are working with Actual to resolve this, but in the meantime, stay in version 2.8b.

Leopard Compatibility
10/13/08
Clients & Profits X 10.2 fully supports OS X 10.5 (Leopard) and ODBC connections can be established to MS SQL Server 2005 databases.

1/4/08
Leopard users are currently unable to make ODBC connections to C&P databases hosted with Microsoft SQL Server. R&D is researching and more will be posted as it becomes available.

Windows Vista User Account Control
7/6/07
Windows Vista has a new feature called User Account Control (UAC) which secures the desktop through forcing users to run in standard user mode (rather than having administrator rights). Several programs, including C&P, can run into problems with this enabled. For instance, the program cannot truly be uninstalled since Vista keeps an inaccessible copy of C&P even after deletion. Users experiencing with difficulty with Windows Vista should consider disabling UAC, at least for troubleshooting. This also prevents constant nag messages from the OS. More information on the feature available here.

Update on Windows Vista Compatibility
5/9/07
The workaround to connect to SMB volumes on OS X Server only works with the Business and Premium editions of Vista. The Home editions lack the needed tools for the workaround.
Windows Vista and OS X Server
1/25/07
We've found that Windows Vista is unable to mount SMB volumes hosted on OS X Server out of the box. This is due to its use of NTLMv2 authentication by default. A technote detailing the workaround can be found here.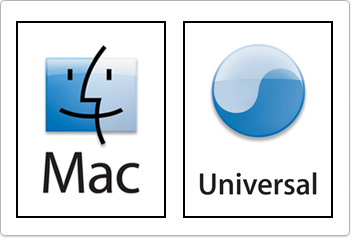 OS X 10.5 (Leopard) Compatible Version of C&P X Released

Clients & Profits X 10.2 is now available! In addition to fully supporting OS X 10.5 (Leopard) it also includes many enhancements which were nearly all submitted by users as wishlist requests.

Like its predecessor, 10.1, 10.2 is a universal binary and carries all the previous optimizations for Intel-based Macs. More information on the 10.2 upgrade can be found here.

Like previous versions, C&P X 10.2 works on a wide variety of workstations and servers:

WORKSTATION: Any new Intel-based Mac (or) late-model PowerPC-based Macs with 1gb RAM and Mac OS X 10.4 or later. C&P X 10.2 also runs on any late-model Windows-based PC. Supports Windows Vista.

SERVER: Apple Xserve running Mac OS X Server 10.4.4 or later or Windows Server 2003.

The System Recommendations page has suggestions for hardware configurations and tips for maximizing your system's performance.


Tech NotesCross-Platform Sharing - Step-by-step instructions on configuring a Windows server to host a database for both Mac and Windows clients.Saving C&P Reports as Acrobat PDFs - How to use Adobe Acrobat to save picture-perfect digital copies of estimates, invoices, and other Clients & Profits reports.Custom Reports Basics - Everything there is to know about using Clients & Profits report writerExporting - How to export data from Clients & Profits to other applicationsImporting Logos - How to paste your company logo onto estimates, invoices, purchase orders, and insertion ordersImporting Time - How to import time into Clients & Profits

Online Tutorials Learning Clients & Profits teaches the basics of adding jobs, costs, and billingsClosing the Year walks you through the complete year-end closing process



Vostro 220 Mini Tower (starting at $279) The Vostro series are "built specifically for the unique needs of small businesses." They come with no undesired trialware (finally), offer Windows XP or Vista, and a wide variety of options to make them range from basic entry-level up to powerhouse workstation. Consider including a CD-RW or DVD-RW for database backups.

Mac mini (starting at $599) Now featuring Intel CPUs! The Mac mini is a fantastic cost-effective and space-efficient option.

Apple Remote Desktop ($299 for 10 managed systems, $499 unlimited) Apple Remote Desktop (ARD for short) is a system manager's dream come true.

Click here to find more deals!