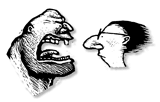 BUTT_SAVING REPORTS


Whether it's jobs, clients, or billings, you're responsible for making sure that work gets done right. Here are six reports to help save your butt when the pressure to perform is on.



REPORTS Q&A
How can you export C&P reports to Excel and other spreadsheet programs? Get answers to this and other important questions, along with some guaranteed great ideas.

FIND THE RIGHT REPORT AUTOMATICALLY


Our exclusive Report-o-Matic has examples of 350+ reports—and eliminates guess-work.



This "big picture" view shows you start and due dates, production status, priority, and job duration.




Printer-friendly
Click the link below to download the complete Acrobat-based version of the Traffic Management newsletter:



REPORTS (493k)

By Judith Hector

Sometimes running an agency can feel like trying to control a bunch of kids hyped up on sugar—just when you get things settled down something pops up and starts the insanity all over again. It can be frustrating—to say the least—and a poor-but-necessary way to spend your day. (Wouldn't you rather be doing billable work at, say, $100 per hour?!)

Instead of letting your agency run you ragged, use Clients & Profits' reports to control the chaos.
With over 350 built-in reports, you've got an inside-out agency analysis at your fingertips. With a few keystrokes, you can see how well everything is working together—or how well it isn't. Your Clients & Profits reports are the best diagnostic tools you can apply to your shop, and they're a great way to identify and prevent problems brewing down the road.

Whether you're looking for flags to keep on top of cash flow, earmark key (or problem) employees, find and keep your best clients, or review historic trends to predicting future performance, Clients & Profits can help.
Keep the cash coming

Hands down, the most important thing you can do to guarantee the long-term health of your agency is to ensure that the money keeps coming in. Any other problem can be revamped with minimal disruption, but if you don't have the green you're in trouble.

With Clients & Profits, you can look at unbilled costs (and bill for them), find past due invoices (and resubmit them), find clients that neglect payments (and put their accounts on hold), and more. There are dozens of cash flow analysis reports to help you find the leaks—and plug 'em
.
Clients & Profits can also help you analyze your billable tasks revenue and job profitability. Task cost and job revenue analysis reports show which tasks are most profitable—and which ones might be better out sourced. Better yet, work with AEs to help sell more profitable job types. By shifting the mix of creative to more profitable work, you'll see higher revenues without increasing costs.


Continued on the next page

REPORTS YOUR STAFF DOESN'T WANT TO SEE
Agency accountability is the newest buzzword for an old-fashioned idea: Doing an honest day's work. With Clients & Profits storing all the details, it's easy to make sure that everyone is working optimally.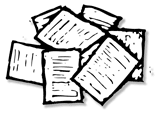 GREAT REPORTS YOU'RE PROBABLY NOT USING
With over 300 reports in Clients & Profits, you've probably found a half dozen reports that you love and use all the time. Here are five more to add to your repertoire—and save you tons of time.

WORKING SMARTER: FIND (AND STOP) VAMPIRE CLIENTS
Use Clients & Profits to bring those resource-draining clients into the sunlight. Identifying vampire clients can be easy with a few reports.


YOUR MORNING COFFEE REPORT
Depending on your job responsibilities, you'll probably find one Clients & Profits report that is the perfect accompaniment to your morning coffee. Here are 7 hardy reports for just about everyone: